Company's Profile
Hunan Perfly Biotech Co., Ltd. was officially established on May 18th, 2006. Its headquarter is in Changsha, Hunan. The company is a comprehensive company specialized in animal nutrition research and it sets research & development, production, sales and services in one. The company has passed ISO9001: 2015 Quality Management System Certification, ISO22000: 2018 Food Safety Management System Certification, and FAMI-QS European Feed Additives and Premix Feed Quality System Certification.
Hunan Perfly Biotech Co., Ltd. was awarded as The Standing Director Unit of China Feed Industry Association, The President Unit of Hunan Feed Industry Association, Hunan High-Tech Enterprise Certificate High-efficient Probiotic Application Characteristics Industrial Base of Ministry of Science and Technology & Ministry of Education, Pilot Promotion Base of National key Research and Development Program for Digestive Tract Microorganisms, Hunan Intelligent Manufacturing Demonstration Workshop, Hunan Famous Brand, Hunan Famous Trademark.
Perfly Group has several of holding subsidiaries, including Hunan Zhonglian Biotechnology Co., Ltd, Hunan Ximu Biotechnology Co., Ltd., Hunan Aoyi Biotechnology Co., Ltd., and Hunan Dasi Pet Food Co., Ltd. and so on. The field of research and development covers livestock and poultry, aquatic products, ruminants, pets and other sectors, the marketing network covers the main animal husbandry production areas in China. Overseas business extend to South Korea, Thailand, Philippines, Malaysia, Indonesia, Taiwan, Vietnam, Myanmar ,Canada and other countries, and the main products have passed European Feed Additives and Premix Feed Quality System Certification.
Ruminant breeding occupies an important position in animal husbandry in China, Perfly based on "fermentation" and "preparation" is committed to providing practical solutions for customers in the ruminant's sector.
The series of yeast culture products-PerYC developed by Microbial Preparation Engineering Dept., have a significant effect on improving feed intake, milk production, rumen function and immunity of ruminants.
A series of rumen-bypass products developed by Preparation Engineering Dept. are including rumen-bypass methionine, rumen-bypass lysine, rumen-bypass choline chloride, rumen-bypass nicotinamide, rumen-bypass fat, rumen-bypass glucose & etc.... They have been unanimously recognized by customers in practical application with excellent effects and nutritional energy efficiency.
Meanwhile, the rumen-bypass cysteamine is the most effective growth promoting products on the market, which has special good effects on promoting growth of young animals and improving feed intake and production performance of adult animals.
R&D and Technology
Adhering to the principle of "all for life, making the world better" , Perfly is committed to animal nutrition science by using the two major advantages of "fermentation" and "preparation" to provide animal nutrition solutions for customer. The technology covers livestock and poultry, aquaculture, ruminants, special economic animals and pets. Meanwhile, we have established close scientific research cooperation with Institute of Subtropical Research of Chinese Academy of Sciences, China Agricultural University, Huazhong Agricultural University, Northwest A&F University,Hunan Agricultural University, etc.
R&D center has three sectors, including Fermentation Engineering, Preparation Engineering, and Functional Feed Additives.
R&D Center consists of Microcapsule Emulsification Laboratory, Microecological Preparation Laboratory, Biological Fermentation Laboratory, Product Verification Laboratory & etc. There are more than 30 research personnel in the center.
Fermentation Engineering is committed to the selection and breeding strains, the development of microecological preparation and the development of biological fermented feed. Up to now, there are dozens of excellent strains used for livestock and poultry, aquaculture, ruminants and special economic animals and pets, in which the series of PerMicro BC (Bacillus coagulans) and the series of PerMicro BS (Bacillus subtilis) are well recognized by customers.
Preparation Engineering is committed to realizing some aims, such as anti-oxidation, covering stinky, precise controlled release, easy to add, easy to digest and so on by using coated and slow controlled-release technology and microcapsule emulsification technology to the innovative use of traditional animal nutrition raw materials.
Over ten years, Perfly functional feed additives have been favored by most customers. They have achieved remarkable results in the fields of creatively solving some problems, such as anti-oxidation and anti-stress. There are also some outstanding effects concerning about realizing red skin and hair bright because of ferrous supplement to produce hemoglobin and improving intestinal tract health, especially young animals.
Production and Quality Control
Perfly has production bases in Changsha, Changde and Ningxiang. The comprehensive production R&D center is located in Jinxia Economic Development Zone, Kaifu District, Changsha, Hunan, with an investment of more than 200 million yuan, covering an area of nearly 47000 square meters, complete supporting facilities and advanced production equipment.
Automatic solid-state bioreactor production line is used in the microbial fermentation section, which comes from the authorization of the Chinese Academy of Sciences. The technology has won the Chinese Invention Patent Gold Award. Pharmaceutical-grade coated preparation process is used in controlled-release preparation production line. Food-grade process is used in microcapsule emulsification production line, which has an annual production capacity of 15,000 tons of spray drying processing lines.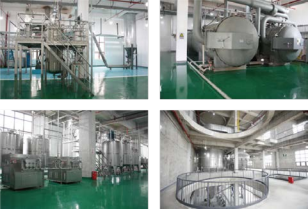 The products have passed ISO9001, ISO22000, HACCP and FAMI-QS Certification. The quality control center has conventional laboratories, atomic absorption laboratory, meteorological chromatography laboratory, liquid chromatography laboratory, microbiological testing laboratory and others, which guarantee product quality.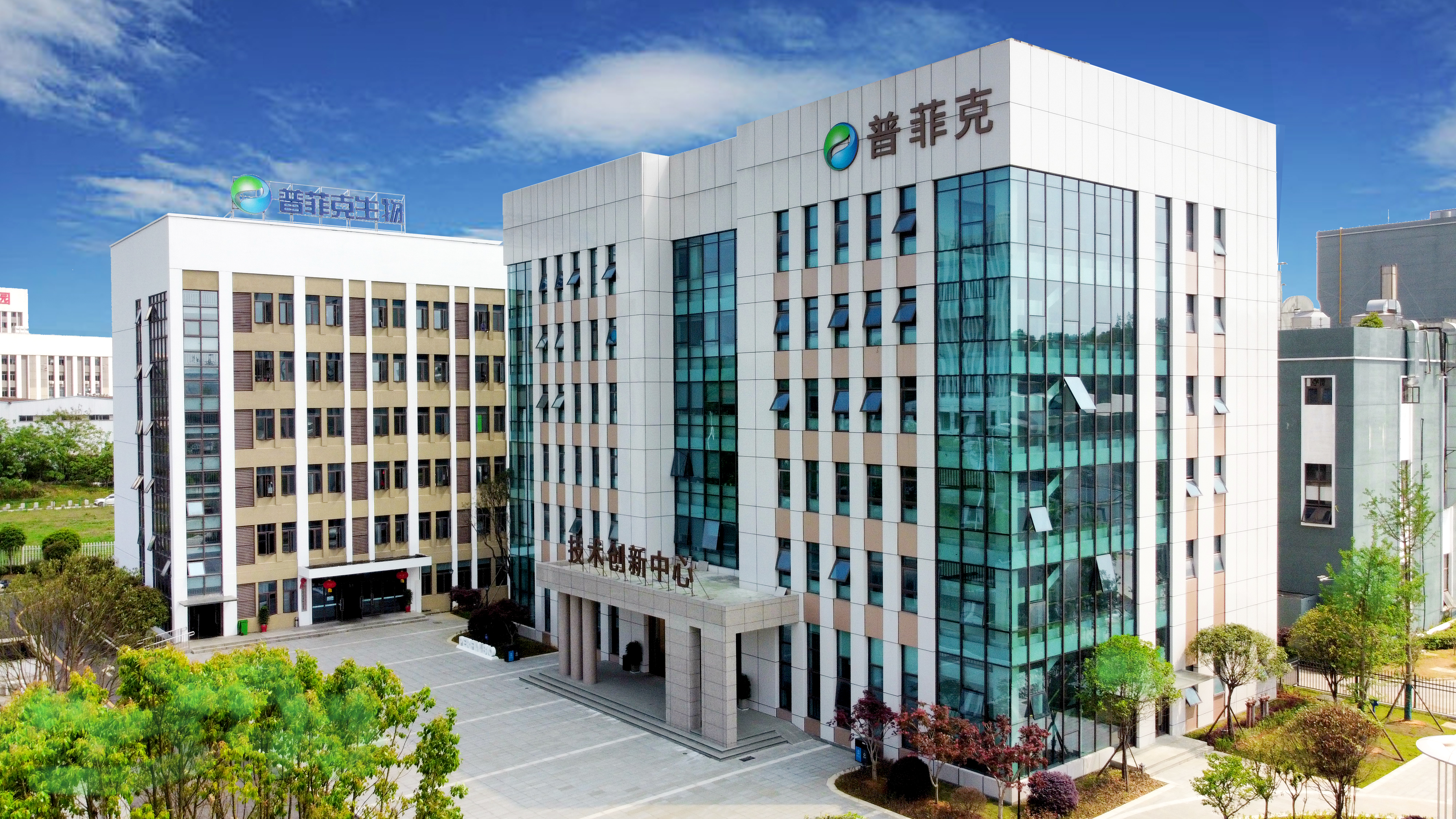 All for life
Making the world better
PERFLYBIO